SWEAT X IS A LAUNDRY ROOM GAME CHANGER.
Founded in 2012, Renegade Brands started with an innovative, proprietary cleaning formula that noticeably outperformed all other laundry detergents in the removal of odors and stains, particularly from the advanced technical fabrics that were increasingly becoming standard in athletic wear. Thus, our brand Sweat X Sport was established and launched nationwide into the consumer sports market.
Sweat X deploys NANOVASIVE™ technology that exfoliates stains and sweat beads known to cause odor in uniforms, activewear, and all household fabrics. Sweat X is biodegradable and non-toxic with no adverse dermal impact.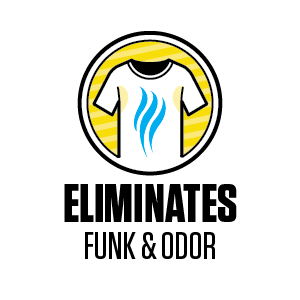 ELIMINATES SWEAT RELATED FUNK & ODOR from technical fabrics and activewear.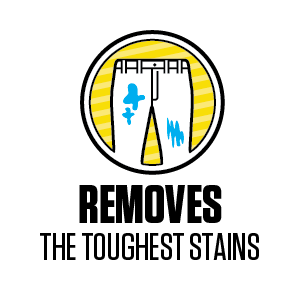 Specially designed to LIFT & REMOVE difficult stains such as: grass, clay, mud and blood.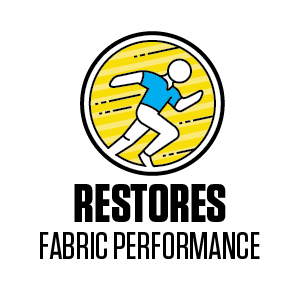 EXFOLIATES SWEAT BEADS, OILS AND RESIDUE trapped in fabrics to restore performance.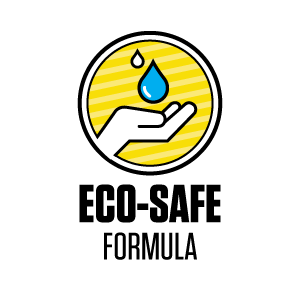 NON-TOXIC, BIODEGRADABLE formula that is suitable for those with sensitive skin.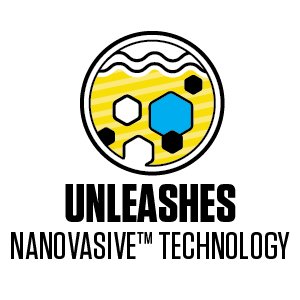 Fabrics have evolved, shouldn't your detergent? Sweat X is an ultra-thin, proprietary formula using NANOVASIVE™ technology. Its molecules are tiny enough to lift and remove embedded sweat beads and related odors from all types of fabrics by penetrating the pores of fabric to exfoliate what is causing the smell and stains.
Sweat X also excels at removing all sports stains like mud, grass, clay, dirt, and blood from clothing and equipment using the same technology.
Traditional laundry detergents were not formulated for performance fabrics, like the wicking fabrics you love to work out in. These traditional detergents leave a residue that builds up, clogging the spaces that these fabrics need to breathe. They stretch out the fabric which kills the compression, and traps odor causing bacteria and skin irritants. That trapped odor is what causes the smell in your activewear – and it only builds up over time if you don't wash it out properly! 

Sweat X is formulated to rinse through even the most tightly woven fabrics (so it also works great on your sheets, towels, and most treasured fashion items). And, we do it all using natural, non-toxic and biodegradable ingredients. We wash away all of the odor causing bacteria, but keep your activewear as active as you are.
Sweat X has over 200 professional and collegiate teams using Sweat X in their clubhouses and equipment rooms. These teams do A LOT of laundry (we're talking hundreds of pounds) and trust us to get gear back to game-day form. Here's just a few of our loyal customers:

Everyone always asks me, "How do you get your uniforms so white?" I have to tell them that it's Sweat X. Instead of us having to use multiple products, we just use one. At the end of the night when you are washing uniforms you don't want to have to keep running your laundry through cycle after cycle to try to get stains out. The other benefit is the fact that the product is more eco-friendly with the environment. A huge plus when you have contact with any detergents."
- Alex Torres, Clubhouse Manager, Los Angeles Dodgers

"I must say using this product has definitely made my life easier at work. We were using 6 different agents when washing our clothes and towels on a regular basis. Now with using Sweat X, we simply using one container/drum of detergent to take care of all the same cleaning we were doing with the 6 agents. This made it easier on our budget and cleanliness of our laundry room. Clothes and towel come out great and no one, from the players or staff, has made any complaints about anything smelling bad or breakouts."

- Michael Templin, Equipment Coordinator Cleveland Cavaliers

"After testing both the Sweat X Laundry Detergent and the Sweat X Extreme Odor Eliminator Spray I can honestly state that I have not seen any other product that comes close to fully eliminating odor from apparel and footwear the way Sweat X performed through our testing. Sweat X not only eliminated the odor, it removed blood, grass stains and all of the dirt and grime throughout our testing."

- David Chandler, Vice President Apparel and Accessories, Asics America